Summer hairstyles call for sweatproof and easy to maintain looks that can be created within minutes, rather than melting trying to put your luscious locks up before you've even set foot in the sun. While the UK weather is unpredictable and our new normal is wearing heels around the house all day, that doesn't mean us girlies can't have some fun creating our summer looks to pop out in the garden and flaunt your stuff in front of the squirrels. So, to lend a girl a helping hand, we've put together a few summer 2020 hair trends to keep you looking flawless no matter how much your face might be glowing from the heat.
Your Guide To Looking Fabulous With Summer 2020 Hair Trends
So, let's face it, heading out to the bar with the girls isn't exactly going to be our Friday night plans, or at least not every Friday, for some time. For many of us, the uncertainty of whether it's worth risking it for a cocktail can cause us to lock ourselves in our tower and hope that prince charming will find us. However, while it may be the safer option, it's still important to make sure that you glam yourself up every now and then to feel good, because while sitting around in our pyjamas watching Disney can be fun, we can start to lack in our self-esteem. So whether it's dressing up for your evening meal or giving yourself a runway look for a day of baking, here are the top summer hair trends that we think you'll look fab with: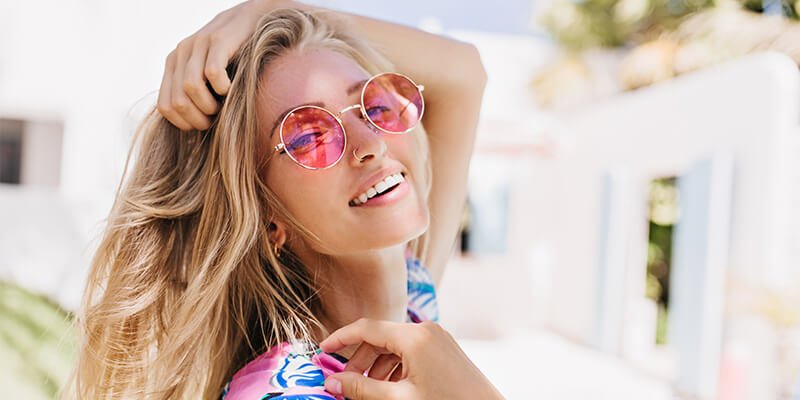 While we all love the long Rapunzel locks, this year has seen the return of the choppy and messy bob, in particular the extra short French style bob. Whether you're a beach babe or a sleek and sassy gal, you'll fall in love with this easy to create look. You can choose to either have messy waves or create a sleek look with a straight bob tucked behind the ear. The perfect thing about this look is that if you regret your decision, you can always pop into our hair extension salon in Milton Keynes or in the local areas to add a bit of extra length! Not just that, but many of our clients like to add some extra volume in their hair when cutting it short. Our LA weave hair extensions in Luton and the surrounding areas are perfect for creating volume for most hair types, ideal for those with thin hair that wish to give the appearance of thick hair.
Seeing as there are two stunning ways to create this look, let's break them both down so that you can try each method to produce the hair of your dreams:
Beach Babe
Sleek & Sassy
Firstly, you will need to give your hair a wash and then apply some argan oil or any other leave-in oil you have available – not forgetting your heat protector of course!
Instead of rough drying your hair with the blow dryer, immediately section of the hair. Using the nozzle on the hairdryer and a barrel brush, glide the hairdryer along with the hair while pulling the brush up at the roots and then immediately down.
When you reach the last section of hair on the top, instead of blow-drying down, blow-dry the hair upwards following the hairbrush to create volume at the crown.
You can either decide to go in with the straighteners to make sure all of it looks sleek and straight, or you can spritz in some more oil or leave-in conditioner to add some shine.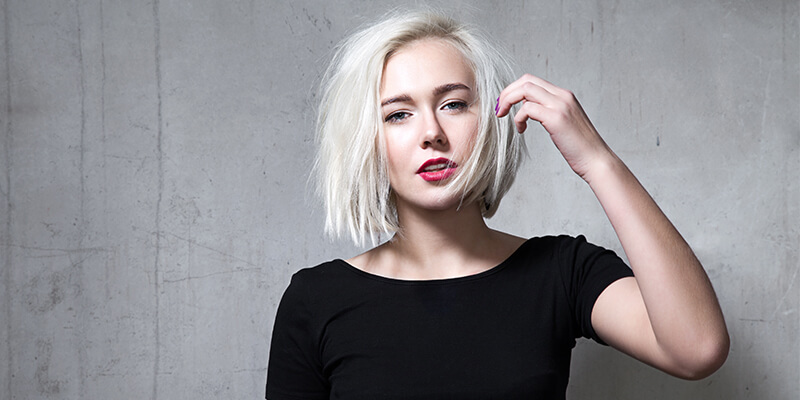 Now, we've all heard about the beach waves, and whether you're a fan or not of the messy look, you're bound to get those curlers out to try this sleeked beach wave look. Instead of having the messy waves and adding lots of texturising spray and sea salt spray, you can effortlessly create some sleek, natural-looking waves within seconds, making it the perfect summer hairstyle.
To create your relaxed wave, all you will need is some heat protector, a good straightener, or curler, and some hair spray. Usually, when creating the beachy wave, you'll curl the hair in different directions to create texture. Instead of doing this, you're going to combine the techniques of a beach wave as well as a Hollywood wave to create an effortless look. To do this, you will need to apply the heat protector and then section of the hair. Taking medium size strands (too small and it's too curly, too big and it won't curl or hold), curl from the ear to about three inches from the bottom of your hair. Continue to do this in the same direction for all of the sections until complete. To finish off, use your fingers to comb through the hair and separate the curls. You want to try and avoid using a brush as this will give you a Hollywood curl.
If you want to give it a hint of "I just came from the beach but still look flawless" then add some sea salt spray for texture and then apply hair spray. For those of you that need a little more guidance, check out Tricia Marie's YouTube video below!
There are so many ways in which you can create a textured braid for your hair, giving you a multitude of options depending on how you like to wear your luscious locks. For example, if you have a long hair but love to keep it all off your face, then you can create a long French or Dutch braid at the back of your head. For those of you that love to wear your hair down but like experimenting with different hairstyles and adding definition, then you can create small textured braids to pull the hair away from the face in a half updo.
Due to their being so many different ways you can wear this style, we have broken them down into our top three favourites!
Double French into a Ponytail
If you're a girl that likes to whip her ponytail back and forth, then this is the best summer hairstyle for creating a cute and detailed look that doesn't take too long to master. All you will need to do is create two French braids, where you create them will depend on how you wear your ponytails. For example, if you wear your hair up high, then make sure your braid goes from the front of your hairline to the crown, whereas if you wear it low, then start at the front of your hair and work your way to the back of your neck.
For those of you that are unsure about how to create a French braid, try practising this method:
Brush out your hair thoroughly
For two braids part the hair down the middle and then place one side in a hairband to keep it out of the way while you braid the other side.
Take a section of hair from the front of the head and then pull it into three separate sections.
Place the section on the right over the middle section to bring it into the middle.
Then, take the left section and pull it over the now middle section (the one that started off as the right section), to bring it into the middle.
For a normal braid you would then continue the process until you reach the end of your hair. However, for a French braid, after you have completed the first section, you will then take a small section of hair from the right-hand side and add it to the right section of hair before placing it over the middle strand to bring to the middle.
Complete this same step on the left-hand side of your braid and continue until you reach the end.
For a high ponytail, only braid the top section of your hair and then pull the remaining hair into a ponytail and secure with a hairband. For a low ponytail, braid until you reach the back of your neck and then place into a ponytail. Once you have secured your hair, gently pull on the braid to loosen them for a textured look.
Braid into Space Buns
This one is a little trickier than the double braid into a ponytail, so if you have not yet mastered your French braid, then you may want to practice a bit more before diving in. To create this look, you will first need to tip your head upside down and brush through. Then, part your hair and place one side into a hairband, keeping your head upside down.
Start French braiding your hair from your neck to the crown of your hair and then bring the remaining hair from the front to form a high ponytail. Complete the same method on the other side of your head. Now you can pop your head back up before you get a major head rush to place your ponytails into a space bun. To do this, wrap sections of the hair around the base of the ponytail and continue until all of the hair is secure. Spritz on some hair spray, and you're ready to go!
You can also create this look into a half-up look by braiding the front sections of your hair and creating smaller space buns. Take a look at Cassie Scroggins' YouTube video for a guide.
Waterfall Braids
A stunning waterfall braid can be accompanied by some luscious curls or a straight and sleek look, making it easy to pair with your outfit. This is surprisingly easier to achieve, then you may think, even though it might look a little complicated. All you will need to do is follow this method:
Take a section of hair from the front and separate into three sections.
Take the strand closest to your parting and move it across into the middle.
Now, complete the same with the front strand.
Complete again with the back strand, adding a bit more hair before moving it into the middle.
Drop the front strand so that it joins the rest of your hair that is down and then take a small strand from behind the strand that you have just dropped and move it across into the middle of the braid.
Repeat steps through 2-5 until you reach the crown and then either secure using a hairband or accessories with a clip.
Cutting a fringe into your hair is risky business, and in most cases, there is no going back once cutting in a micro fringe a centimetre away from your hairline. Luckily, there is a summer trend that has become extremely popular this year, which may come in handy if you're looking to see whether a fringe will suit you without committing to having to style a short fringe every morning.
The "curtain" look is the must-have this season, with Dakota Johnson showing us just how cute a fluffy feathered fringe can be. There are so many of us envious of the sweeping fringe, but it's just as easy for you to create one and style it using just a hairdryer!
Speak with your salon about how you can cut your hair extensions in Milton Keynes and the surrounding areas to incorporate a fringe, as you may require some feathering around the face to frame your bone structure. This makes it the perfect hairstyle for all face shapes and hair types! Once you have cut in your fringe, all you will need to do is use a hairdryer to curl it under to give a swopping effect. To do this, use a barrel brush and pull it in the opposite direction that you want it to sit. Once cooled, all you will need to do is spray in some hair spray to keep it in place throughout the day, keeping you looking flawless no matter how windswept you my become sat in front of the fan.
But before you go all arts and crafts on us, put those scissors away and contact your trusted hair salon to cut it for you, otherwise, you'll be wearing a headband for the next three months until it grows out!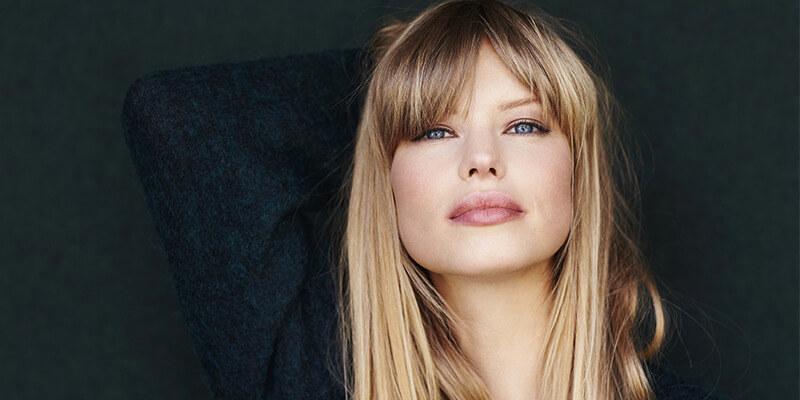 Looking Flawless All Summer Long
Whether you're sat in the garden catching some rays or perched by the window looking out onto the classic British summer rain pretending you're in a movie scene, you can look and feel flawless with these summer hair trends. Creating a look that not only suits you but makes you feel like you've put a bit of effort into your outfit despite only popping out for ten minutes to the local food shop for some bread can instantly pick up your moods.
If you wish to create these looks but feel as though your hair doesn't have the thickness or you need that little bit of added length, then why not book in for hair extensions? Our team specialise in everything hair, helping you to achieve your dream locks with a selection of different hair extension methods suited to various hair types. Please feel free to speak to our team about our range of hair extensions, including tape hair extensions in Luton.