After being stuck in our caves for the past few months, one of the best news to date has been the reopening of beauty and hair salons. All those months of wishing to be reunited with your trusted stylist are now over, which means that there is no better time to be brave and switch up your look. So, if you have been sitting in front of your mirror wondering how you can give your appearance an instant boost, ready to take on the world post-lockdown, we have you covered. We have put together a handful of hair transformation ideas, guaranteed to give you the wow factor that you deserve!
Our Favourite 5 Hair Transformation Ideas
With plenty of time to scroll through mood boards in Pinterest and the Instagram accounts of your favourite hair pages, we can almost guarantee that you now have a million ideas in mind on how you can transform your locks. After nearly half a year of patiently waiting to rebook your appointment, it can be hard to decide whether to play it safe with your signature style or go bold with a drastic change. Although it can be daunting to go for something a little out of the ordinary, it is a fabulous way to boost your confidence, ready to catch up with loved ones and begin socialising again – at a social distance, of course!
To give you some inspiration (and hopefully, not confuse your decision even more), we have rounded up five of our most favourite hair transformation ideas of 2020. We can guarantee that there will be something for everyone, so without further ado, let's take a look at the following: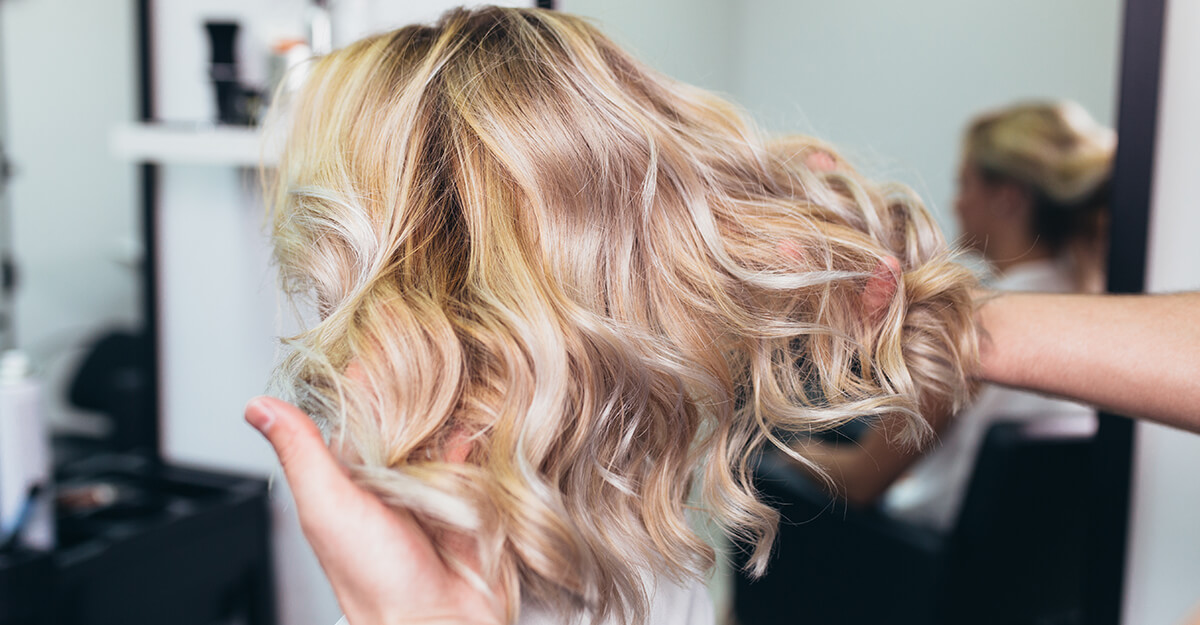 With celebrities such as Hailey Bieber and Mila Kunis beautifully rocking the bob, it can be ever so tempting to go for the chop. So, if your question is "to go short or not to go short" then you'll be pleased to know that it is one of the most popular hair transformation trends. Having spent months with your hair chucked up in a messy bun while you binge-watch Netflix, a change may well be on the cards, and if you are seriously considering experimenting with shorter styles, there are a number of factors that you'll need to keep in mind.
First and foremost, you'll need to consider your face shape as this will help you to determine how short you are willing to go. Your hairstyle needs to flatter your face and enhance your features, yet, unfortunately, is super easy to go wrong. For example, those with either a square or heart-shaped face would be best suited for softer bobs as a blunt cut will create the illusion of harsher features. If you have a rounder, oval face, on the other hand, then you will have much more possibilities as almost every style will complement your look. The best route is to put together a collection of photos of the style that you love then bring these along to your consultation with your hairdresser. They will then be able to let you know whether you are on the right track and if not, will suggest alternatives. If you're not too sure which face shape you have, then not to worry, Birchbox has put together a super helpful guide on how to work this out.
Along with your face shape, we also recommend keeping in mind your hair type as the texture will play a massive role in your results. Straight hair, inevitably, will be easier to manage and will require little maintenance. However, if your hair is fine, then you would benefit from adding layers to create the illusion of thicker locks. One of the biggest mistakes that people make when going short is that they opt for a blunt chop when their hair is thin, which will make their hair look lifeless and flat. Those who are blessed with natural curls should also bear this in mind when choosing a shorter style as depending on how tight your ringlets are, the length of your locks may alter. Your hair is typically cut when wet, so you do not want to go too short as when it dries, the curls will form, and it will be much shorter than you expected.
If you have decided to go for the chop and are looking for advice on the best style, then do not hesitate to get in touch with our hairdressers in Milton Keynes. With years of experience transforming the locks of our lovely clients, our stylists take a transparent approach, giving you their honest opinion on whether the style will complement your look.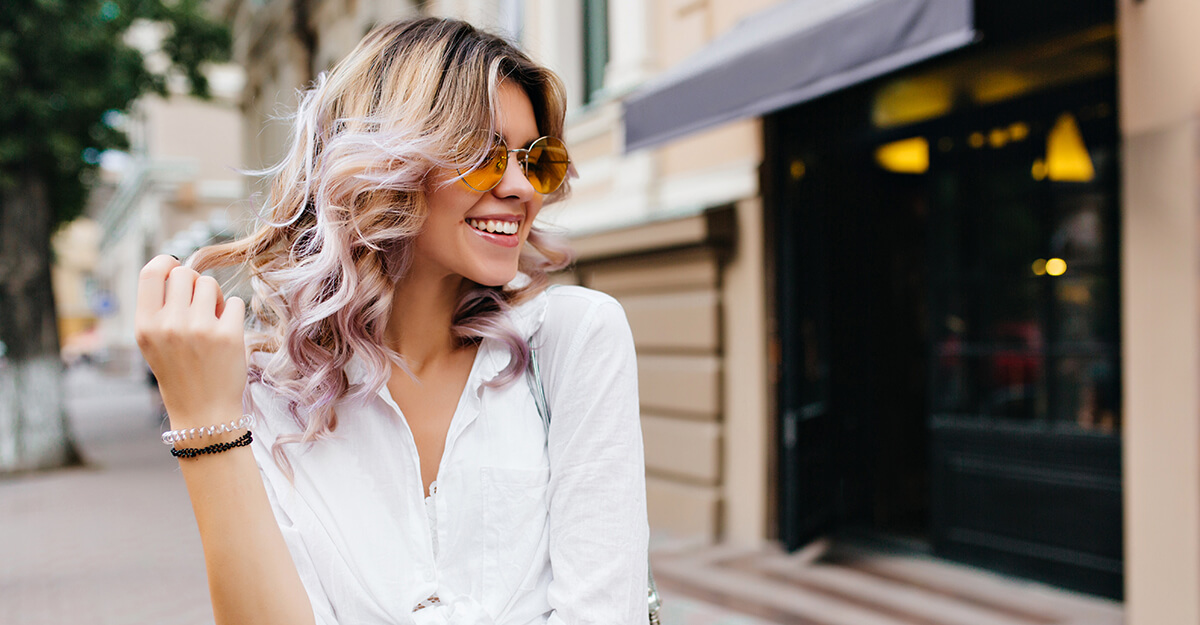 Bangs are a big commitment but how fabulous the results look are most definitely worth the extra time and effort. With this in mind, if you are hoping to add a little twist to your locks but do not want to sacrifice length, then opting for cutting in a fringe would be the perfect alternative. And even better, it couldn't be easier to alter the style of your fringe to bring your features to life, framing your face for a gorgeous finish.
The first step to embracing the bangs is to consider whether you are happy to take the plunge and cut in a heavy full fringe or begin with something a little more subtle and wispy. Typically, those with a round or square face suit a sweeping side fringe, while an oval shape should opt for a full, blunt style and heart-shaped face a textured and choppy look. Even those with a full head of curly locks can look stunning with a fringe, but we recommend starting with shallow bangs to allow you to gauge how your curls will sit when your hair is shorter. You could also consider using a gentle keratin treatment just on your fringe as this will help to soften the curls while still keeping them bouncy.
Once you have transformed your look with the addition of bangs, it's essential to spend time perfecting your styling routine. Anyone with a fringe will understand that you'll always need to leave a few extra minutes in the morning to create your signature style. It's likely that you will wake up from your beauty sleep with strands pointing in every possible direction, but with the right techniques, this needn't be a lengthy task. When it comes to styling your fringe, less is more, so there will be no need to apply tonnes of products. In fact, most get away with using no products at all and instead, style through blow-drying or using heated tools. If you do get a day where your hair isn't cooperating, however, there is no harm in applying a little styling cream or gel to hold in place. We'd also recommend only putting moisturiser on your forehead in the evening as opposed to in the morning before you attempt to tackle your fringe. This will prevent your bangs from becoming greasy and impossible to manage. For more top tips on what to consider before getting a fringe, along with how to care for your locks, take a look at Elle News.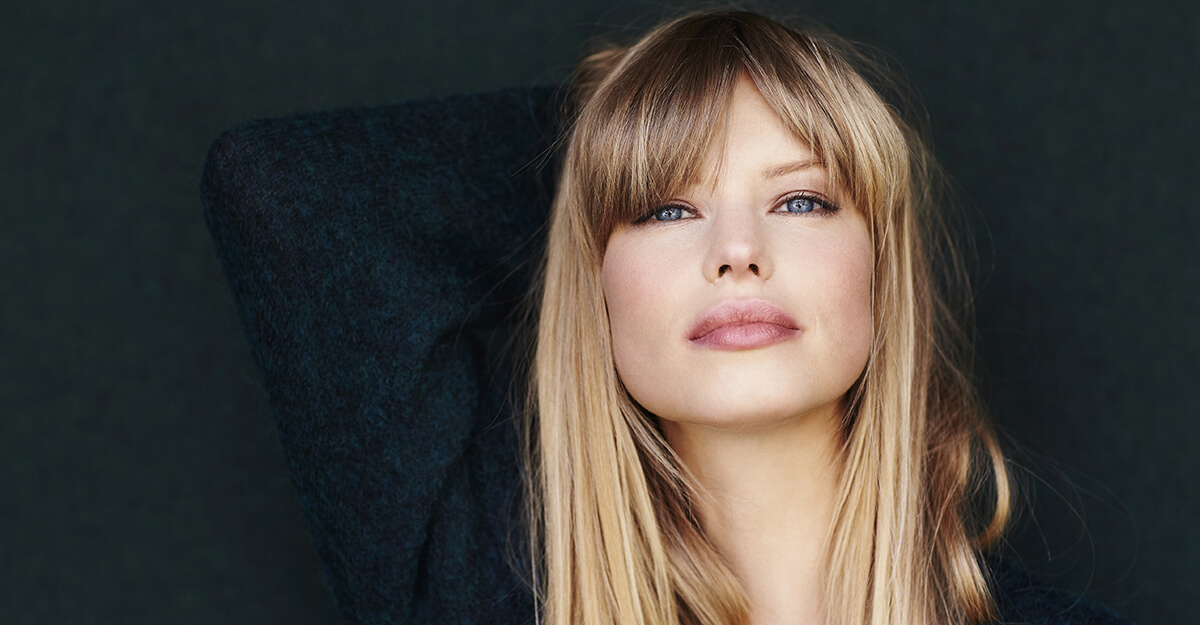 Although the first thought for those dreaming of a hair transformation is to cut their locks, why not consider the opposite and take inspiration from Disney's Tangled? Gone are the days where you need to dedicate years to growing out your hair as you can now achieve rapunzel-style locks in as little as a few hours with hair extensions. And, when it comes to hair extensions, there is no one better to introduce you to this transformation idea than your girls at Lacy Locks.
Having spent many years perfecting their hair extensions in Northampton and the surrounding areas, our award-winning team have become experts in pairing clients with the ideal extension type. They will spend time understanding your requirements before colour matching wefts so that they blend seamlessly into your natural locks. Now, when considering hair extensions, it is important to keep in mind that there are a number of different options to choose from. The type that you opt for will be based mainly on your hair type and include the following: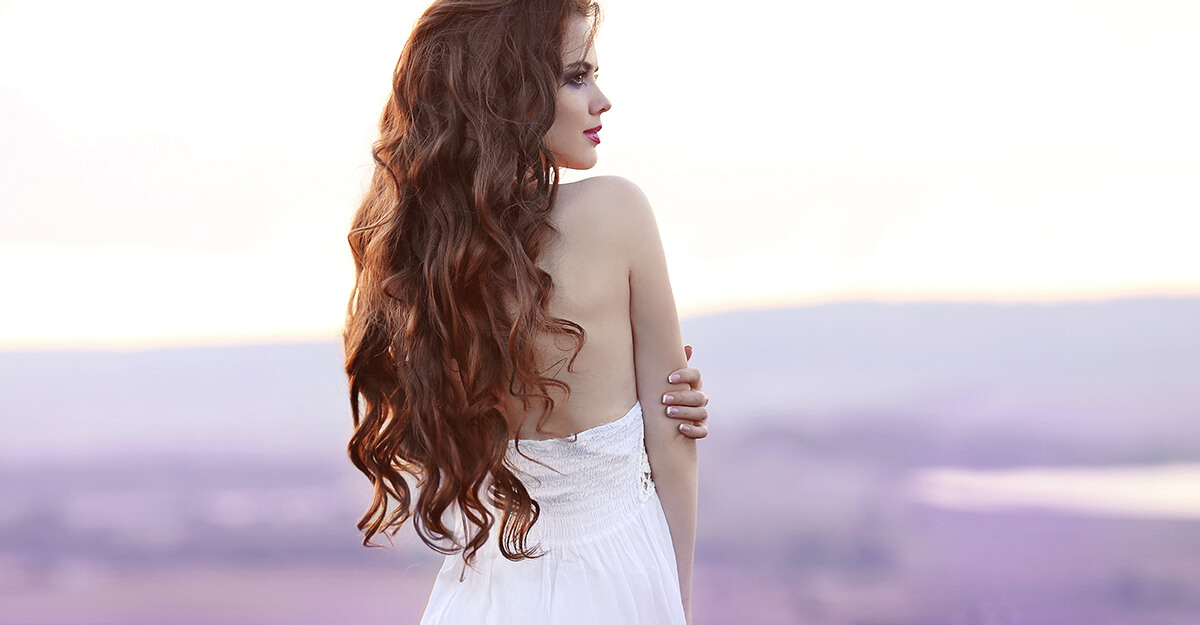 For those feeling brave and ready for a complete transformation, this one is for you! Choosing to go bold with your colour choice is one of the most sought-after trends of the year with a host of celebrities experimenting with unique shades during the lockdown. There is no better time to think outside the box so if you have always been dreaming of quirky locks, its time to get yourself booked in!
When deciding which colour you're feeling, you most definitely will not be short for inspiration. However, one factor that you will need to keep in mind is your skin tone and whether the shade will complement your natural glow, as opposed to washing you out. Its all about matching the undertones of the colour with your tone; for instance, if you have a warm skin tone, then stick to warm shades, but for those with a cool tone, opt for cool hair colours. Although it may sound strange, the easiest way to check whether you have a warm or cool tone is to take a quick look at the veins on your wrists. Blue veins indicate a cool tone and green veins mean warm.
Once you have an idea on what type of colours would enhance your features, you can then begin shortlisting potential options. The most popular hair colour trends of the year include:
Peach – Think the rose gold hair trend but with a slight twist of coral, a beautiful summery colour to brighten your lockdown days.
Berry – Whether you choose to go more towards a red or purple shade, berry promises a deep, rich colour.
Pastel – From Dua Lipa's candy floss pink to Hilary Duff's ocean blue, the possibilities are endless when choosing pastel coloured hair.
Platinum – Platinum blonde hair is most definitely here to stay featuring a dark root blending seamlessly into icy tones.
For even more inspiration on the wealth of beautiful hair colours that you can choose from, take a look at Glamour Magazine for 2020's biggest trends.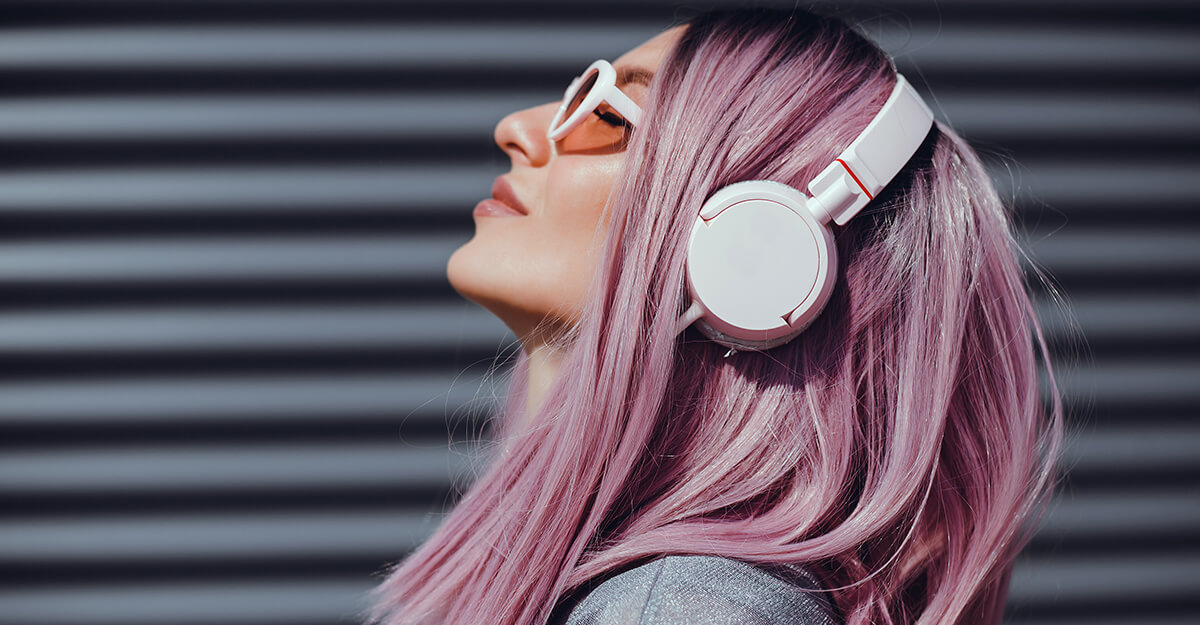 We thought that we would close our guide to post-lockdown transformations with a more subtle idea that looks equally as gorgeous – layers! Whether you have always had your hair cut at all one length or are attempting to grow out a fringe, layers are a fabulous way to add texture and movement to your locks. It is ideal for adding volume to even the finest of hair and even better, the style can easily be tailored to fit with both the length of your hair and your face shape. There will be no need to commit to a drastic change in appearance as adding a subtle touch of wispiness is promised to refresh your look and give you that much-needed boost.
If layered locks is the transformation that you have in mind, then why not get booked in at our hair salon in Milton Keynes? Our team of hairdressers couldn't be more excited to get back to work, so would always be more than happy to get you booked in for a consultation. Here, we can discuss your perfect look and get to work on making your vision a reality!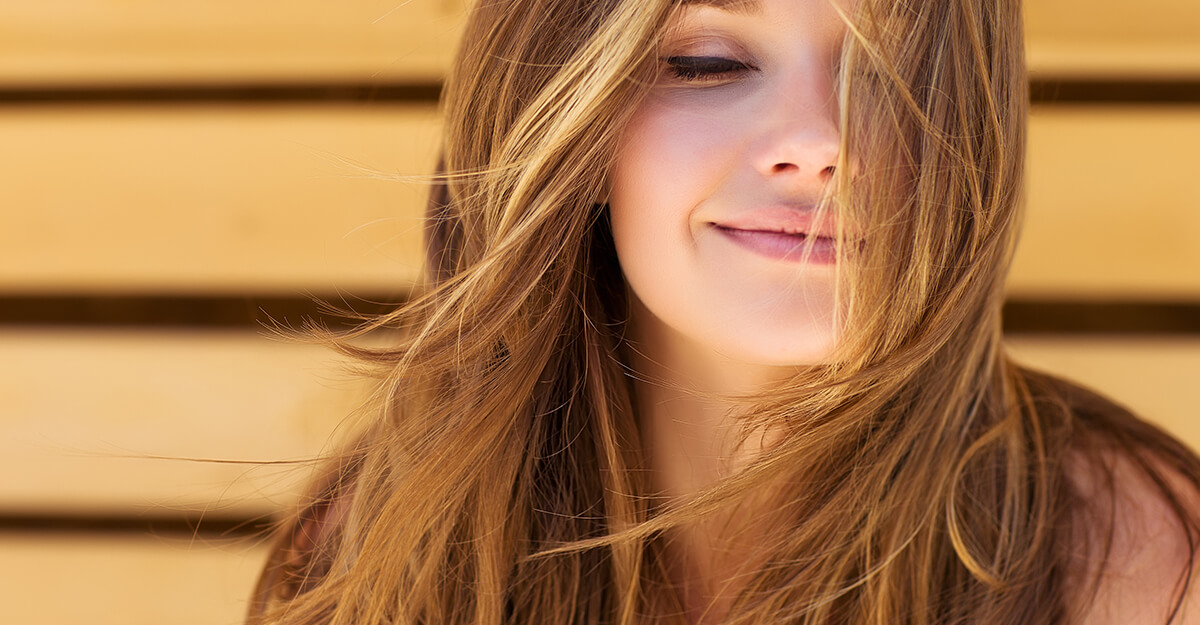 Feeling Fabulous & Ready To Take On Post-Lockdown Life!
After an incredibly stressful few months filled with uncertainty, we think that everyone can agree that we all deserve a well-needed pamper. Whether you are feeling brave and booking a complete restyle or updating your current look with added colour and texture, there is no better way to boost confidence. We hope that our stunning hair transformation ideas have filled you with inspiration and you're now feeling just as excited as we are to give our locks that little extra TLC!