With Halloween just around the corner and little time to go out and buy a wig to complete your character outfit, it's time to get those straighteners out and get creative! Your hair not only completes your look, but can help you to look sassy yet scary all in one. Whether you like to go all out or are finding a subtle way to add a girlie touch to your outfit choice, then we have the perfect easy Halloween hairstyles for you to give a go.
Easy Halloween Hairstyles To Elevate Your Outfit
From long locks to short crops, there are hundreds of ways you can spruce up your hairstyle for Halloween, and we love how creative some of our clients get when it comes to dressing up as their favourite Halloween character. Whether you are trying to create a look for a specific character, or you just want to look damn right cute, there are some simple and easy hairstyles that can be created with minimal effort and require very little skill. In fact, we're sure that many of these looks will be your everyday go-to, making it super easy for you to spend very little time fiddling with your hair.
As a specialist and experienced hair salon in Luton and the surrounding areas, we constantly get asked for tips and tricks on how to perfect beloved hair trends. So, we thought we would lend a girl a hand this Halloween and introduce you to a few of our favourite easy Halloween looks: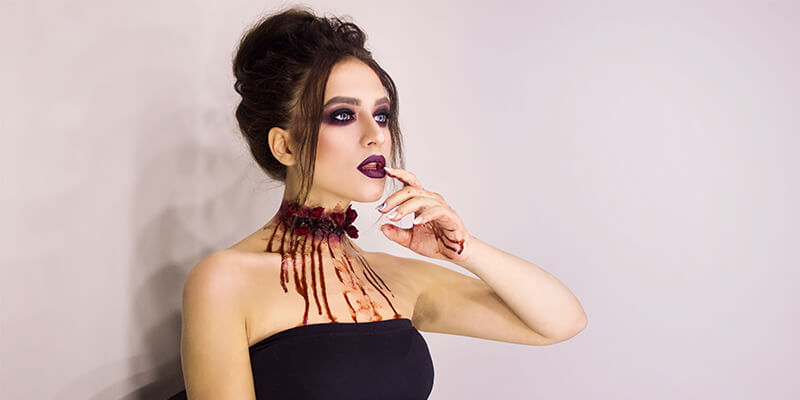 The Addams family represent some of the best and easiest hairstyles that you can recreate for Halloween, such as Wednesday Addams plaits or the super-easy Morticia Addams sleek, long locks. If you have just had our stylists fit your hair extensions in Milton Keynes or the surrounding areas, then this will be your go-to look this Halloween. All you need to create this look is the extra length of your hair extensions and a pair of straighteners; it's really as easy as that! To add to your look, simply paint your face a slight white, put on a bold lipstick and add some black eye shadow and eyeliner. Byrdie has a brilliant guide on how to create Morticia Addams' look, including tips on makeup advice if you're not quite an expert in the makeup department.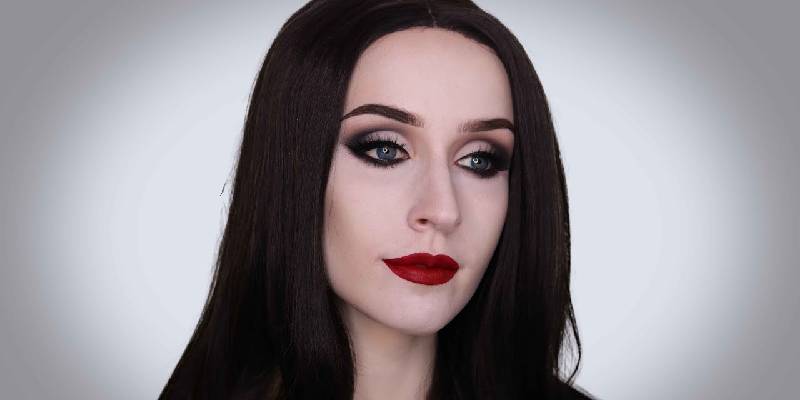 Photo Credit To – Kayla Hagey
Euphoria is all the craze right now, and you can find tons of inspirational hairstyles to add a touch of sassy glitter to your look. Our favourite look from the hit series is none other than Maddy's gemmed-up braids. While it may look a little complex to create, as long as you know how to do braids then you should find this look as easy as pie. To create this look, you will need hair gel, hair gems, hairbands and some hairspray:
Firstly, give yourself a middle parting and thoroughly brush through your hair. Add some hair gel to create a wet look, and this will make it easier for you to create those slick braids.
Using a toothpick comb, take a small section of hair from the front of your hairline all the way back to the crown of your hair (this will give you the clean and straight parting in between braids).
Braid this section from the front to the crown and then secure with a hairband. Continue this process until you have reached your ears, creating a half up half down look.
Once you have created your braids place them into your hand along with the remaining hair at the bottom section of your head and bring into a ponytail (make sure that the braids are long enough so that they continue into the ponytail as this will make it easier to take off the hair bands without messing up the braids).
Secure the ponytail with a hairband and then remove the bands from the braids.
Once your look is up and ready, carefully place gems in between each braid the whole way along.
Super easy and super cute, what more could you ask for! You can also pair your hair with matching makeup by adding some gems to your eye makeup.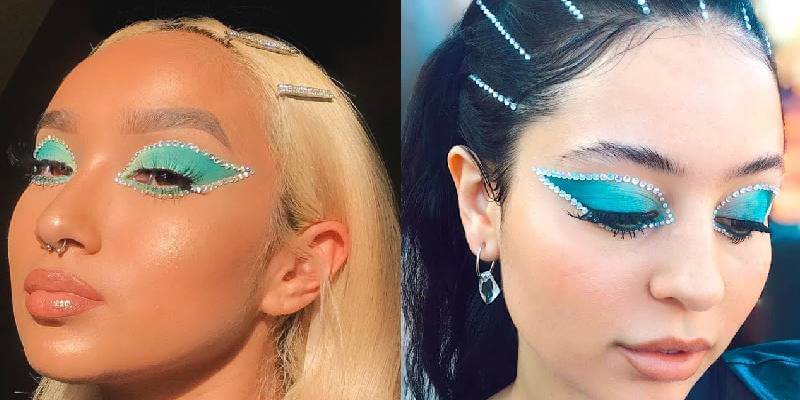 Photo Credit To – Cut Creaser
There are very few that don't love this look, and with many celebrity couples putting their own spin on the character, it's no surprise that we all want to do the same. Lucky for you, there is a super-easy way that you can create this look without having to fork out hundreds for a personal stylist. All you need is the skill of braiding and some hair curlers!
Start by loosely curling your hair and then running through the curls with your fingers; you don't want to brush through them, otherwise, it will loosen the curls too much for this look. Then, take two sections from one side of your face and braid them all the way back to the crown of your head and secure them with a clip while you repeat the same on the other side of your face. Once all the braids are ready, secure them together using a hairband and then wrap a strand of your hair around the band and secure with a bobby pin.
This look works best when you have hair extensions, as it allows you to create the Khaleesi length, curls and braids. If you don't have the length for many of your favourite hairstyles and want to give them all a go, then why not consider having hair extensions? There are now a host of hair extension styles, from nano rings to tape extensions, making it easier for you to find extensions that best fit your desired look and hair type. If this is something you are interested in, then please feel free to speak with our team about our leading hair extensions salon in Milton Keynes and the surrounding areas.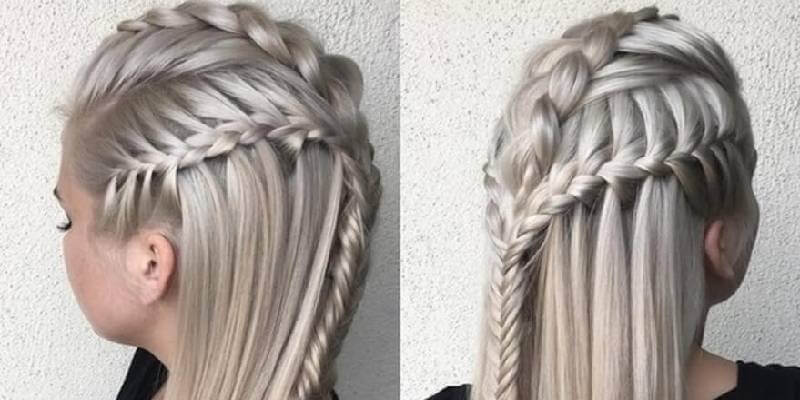 Photo Credit To – All Things Hair
If we're honest, Cruella de Vil is one of the scariest characters around, because let's be straight, what sane person doesn't like dogs? However, we have to hand it to the villain, as she does have a quirky look that gives us all the feels this Halloween. If you didn't see Khloe Kardashians take on the villains character last Halloween then where have you been? The short bob with contrasting black and white sides is such a clever way to add some sass to the famous look.
Whether you have short hair or long hair, you can easily become Cruella de Vil for a day. The best way to create this look is if you have platinum blonde hair as you can simply spray the other side with black hair colouring sprays or colour wax. For those with darker hair, while maybe a little more tricky to create, you can incorporate some luscious blonde clip-in hair extensions to one side of your hair.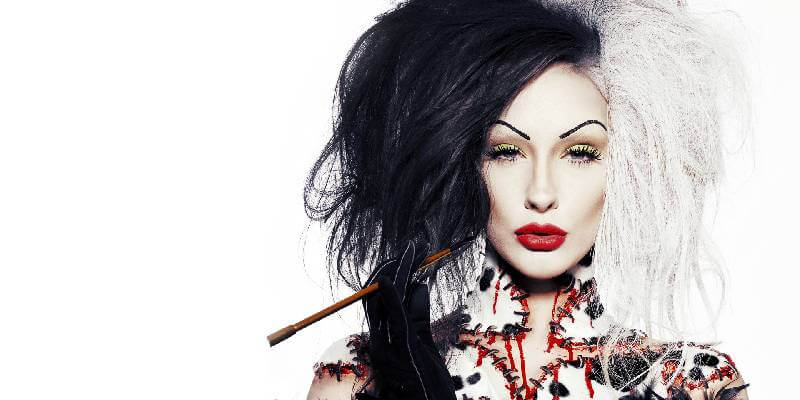 Photo Credit To – Ellimacs
All last-minute costumes result in a witches outfit, but with everyone creating the same look, you want to make sure that you can still stand out from the crowd, and what better way to achieve this than to add some colour to those locks? But don't worry, you won't have to put permanent dye on your precious hair for this one, as you can easily find hair chalks and wax perfect for one night of rainbow hair.
So, to create this one, all you need to do is curl your hair how you like it and then run the chalk or wax through your hair, making sure that different colours are going through your hair. If you want to add a little more detail, then you can follow the same tips and guide for the Khaleesi look!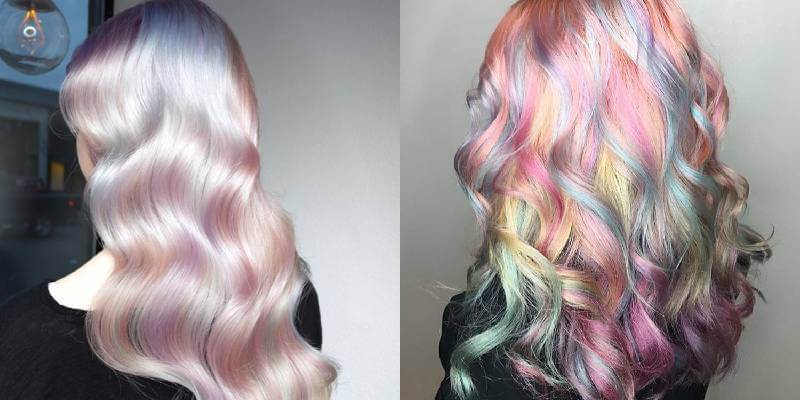 Photo Credit To – Culture Colectiva
Buns are all the craze with hair, you've got the classic messy bun, the sleek top knot and the professional doughnut bun, but Halloween calls for something a little more unique in the hair department. Whether you're a Star Wars fan, or you have absolutely no idea what Star Wars is about, you're bound to know of the iconic space buns of Princess Leia. Believe it or not, these buns are really easy to create, and all you'll need to do is throw on a loose white dress and add a belt, and voila, you're a princess, and not the Disney kind!
For this look, you're going to need your long locks, so make sure you book in with our professional hairstylists for your hair extensions in Luton and the surrounding areas. So, now that you have that part sorted, follow these simple steps:
Brush through your hair and then split it into two sections
Place these sections into a hairband to create a low ponytail right beside your ears.
Pull on your hair to loosen the ponytail slightly, so that it is not too tight to your head.
One at a time, take the end of the ponytail and start to wrap it around the hairband to create a snail-like design.
Pin the bun down with bobby pins and then gently pull on the bun to make it appear bigger.
Grab your hair spray and spritz some on the buns to hold their shape.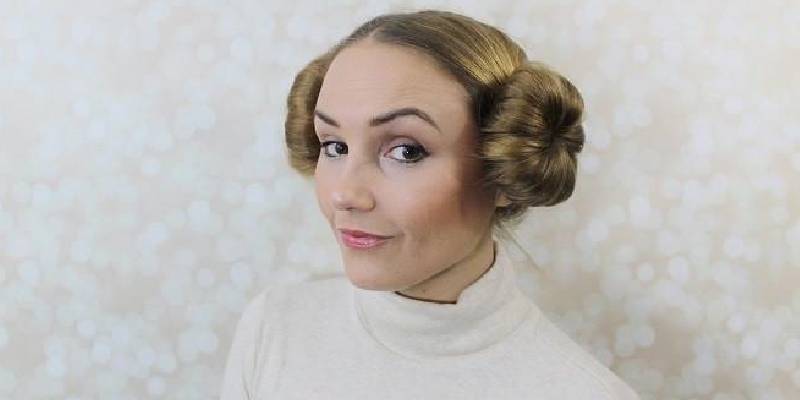 Photo Credit To – Darcy Apparel
Now, we all love Ariana Grande's famous long ponytail, but did you know that the queen of pop, Madonna, is actually the inspiration for this iconic look? Madonna has had many looks in her time, making it exceptionally easy for you to find a look that makes a statement. One of the most popular, and surprisingly easy looks is the high ponytail.
For this look, all you will need to do is brush all of your hair into a high ponytail and use hair gel or spray to hold back the flyaways. Once in a ponytail, take a small section of hair from the ponytail and braid it. Then, wrap this braid around the ponytail and secure. Lastly, curl the very ends of your ponytail, and there you have it, Madonna's best look alike.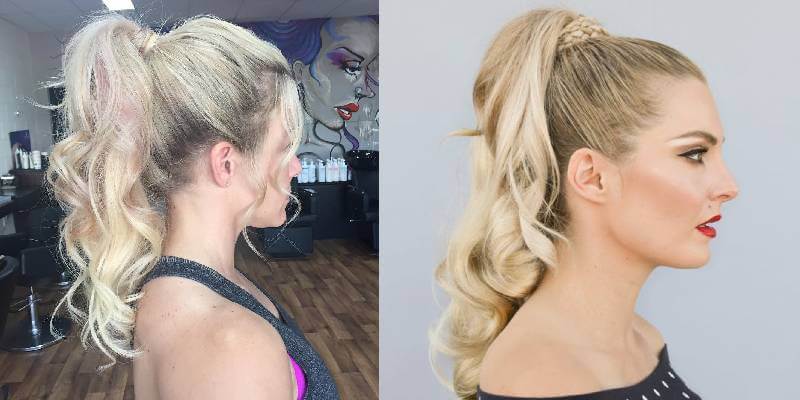 Photo Credit To – Amolol
Turn all your enemies to stone this Halloween with a Medusa look, turning your hair into snakes and making everyone fear you. Medusa is part of Greek mythology and has become a well-known character in many films such as Percy Jackson and the Lightning Thief. It has also become an icon Halloween custom for many, and is fairly easy to create. You can grab yourself some rubber snakes online or make your own using green paper to place into your hair. All you will need to do is curl your hair and then take small strands and twist them using your fingers and secure with a bobby pin. Once your hair is all up, pull out a few strands of hair and add some snakes to look scary yet sassy this Halloween.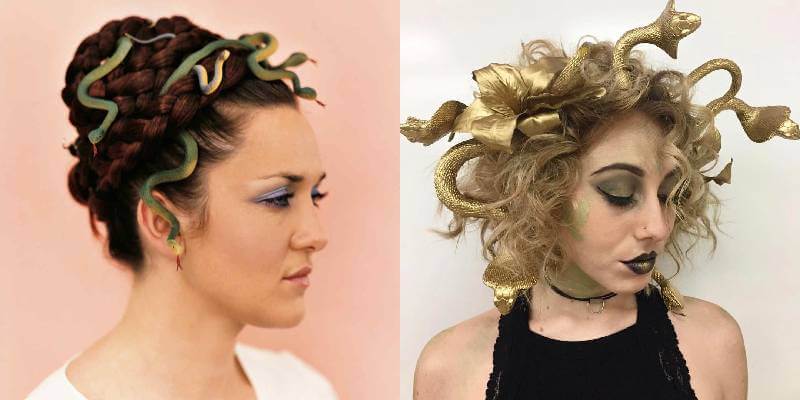 Photo Credit To – Allure
A Hairy Halloween
Hair is everything, and if you ask us, we think your outfit should revolve around your hair, so why not give these easy looks a go? There are tons of online tutorials that can show you how to create your characters look, and most of them are actually really easy to create! If you're in need of some length to add to your Halloween costume and would like to discuss the options available for long luscious locks that last a long time, then please contact our team.