As it is becoming clear through government conversations with various businesses, life will hopefully start to return to normality in the upcoming weeks. In light of this, we wanted to make sure that clients felt comfortable and safe returning to Lacy Locks, so during the lockdown, we have taken several hygiene courses. This will ensure that every client can have peace of mind that they are protected while visiting our salon.
How Lacy Locks Will Stay Safe After Lockdown
As you may already be aware, while the lockdown strategy will see some of us returning back to work, it will come alongside a host of rules and regulations to protect employees and clients. Before reopening Lacy Locks, we wanted to make sure that we were up to scratch with the latest requirements, and fully understood how we could keep our services running and remain safe. To do this, we have recently completed the following courses: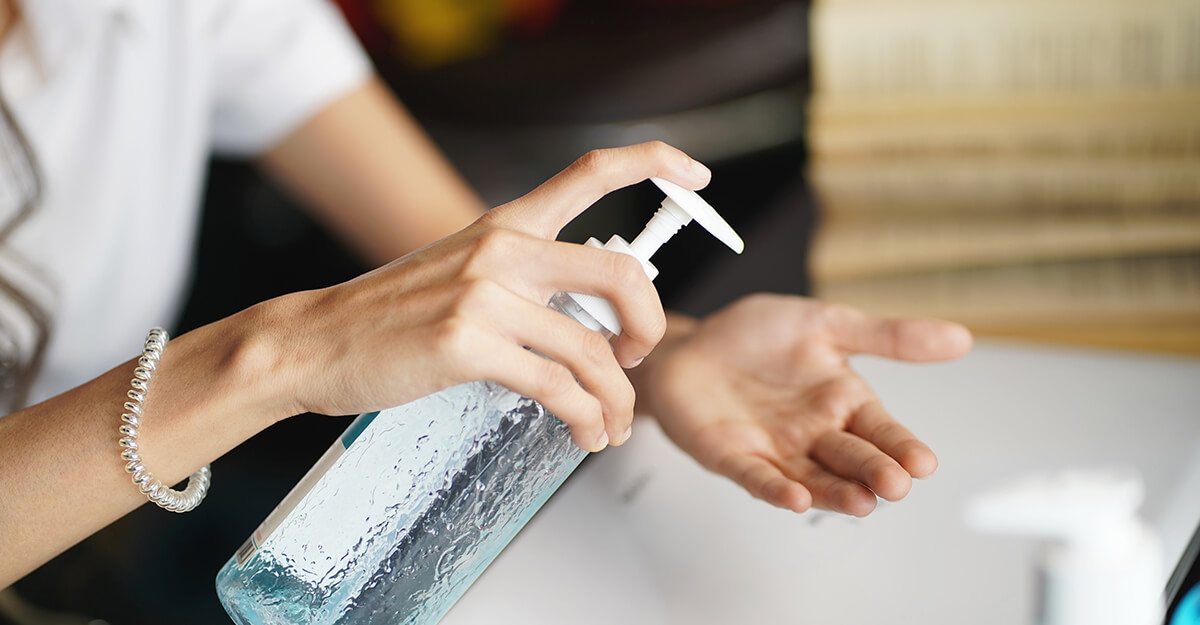 The first step to tackling the coronavirus is to think about its impacts and how our actions can affect others in this concerning time. The "tackling the coronavirus" course provided by Future Learn aims to teach and discuss key issues about COVID-19 using articles and lectures. Future Learn focuses on educating others through free, online advice and tutorials, helping individuals to develop their understanding and skills to work towards improving key issues that we face.
It is with this course that we hope clients can feel confident that Lacy Locks understands the effects of COVID-19 and methods to prevent these effects from impacting our clients. Upon Lacy Locks reopening, we will be making sure that facilities and equipment are thoroughly sanitised, and follow the advice given to us via the government guidelines and Future Learn's educational course.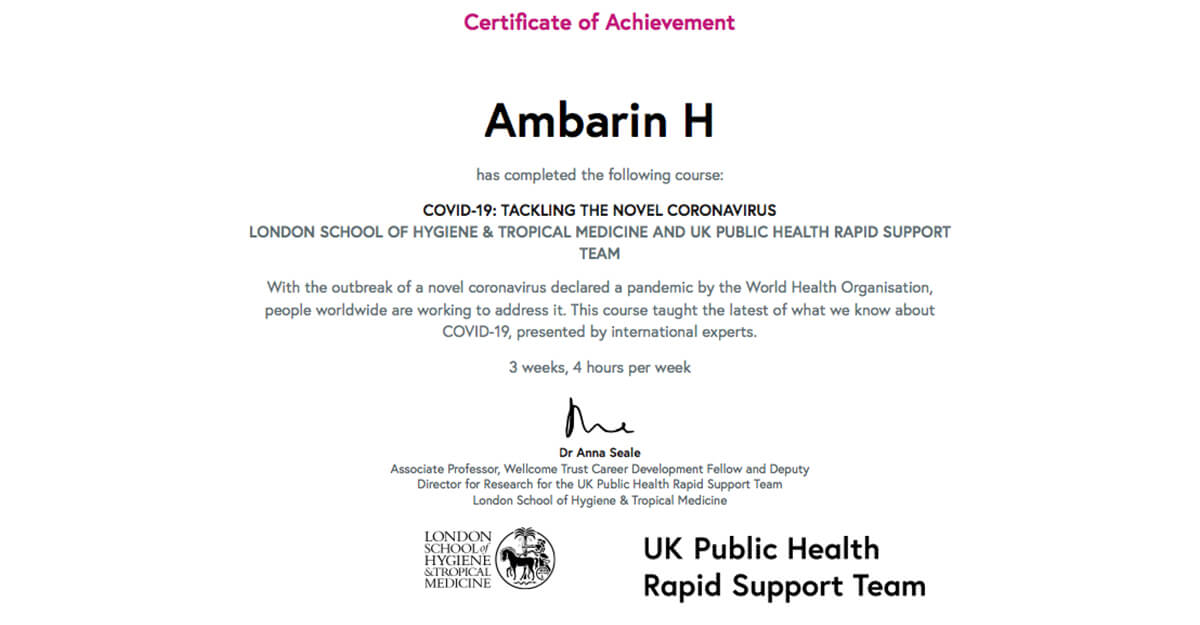 Hygiene is of the utmost importance in tackling COVID-19, and while it is essential to follow the advice given to use by the government and NHS, Lacy Locks wanted to ensure that clients felt comfortable with our hygiene levels. Being a business that works closely with clients to fit beautiful hair extensions, our level of hygiene needs to be immaculate. To achieve this, we have taken an in-depth hand hygiene course provided by the World Health Organisation (WHO), to ensure that our knowledge and understanding of hygiene is at the highest standards.
We hope that our thorough understanding of hygiene will give clients confidence in coming to have their hair extensions fitted, removed or maintained. If you require more information about this course, and would like to know how it has helped us plan for our reopening, please feel free to contact the team. We are more than happy to deal with concerns you may have about COVID-19 and booking in for one of our hair services, and if you fall under the vulnerable category, we are more than happy to set up a FaceTime call to help you remove overgrown hair extensions.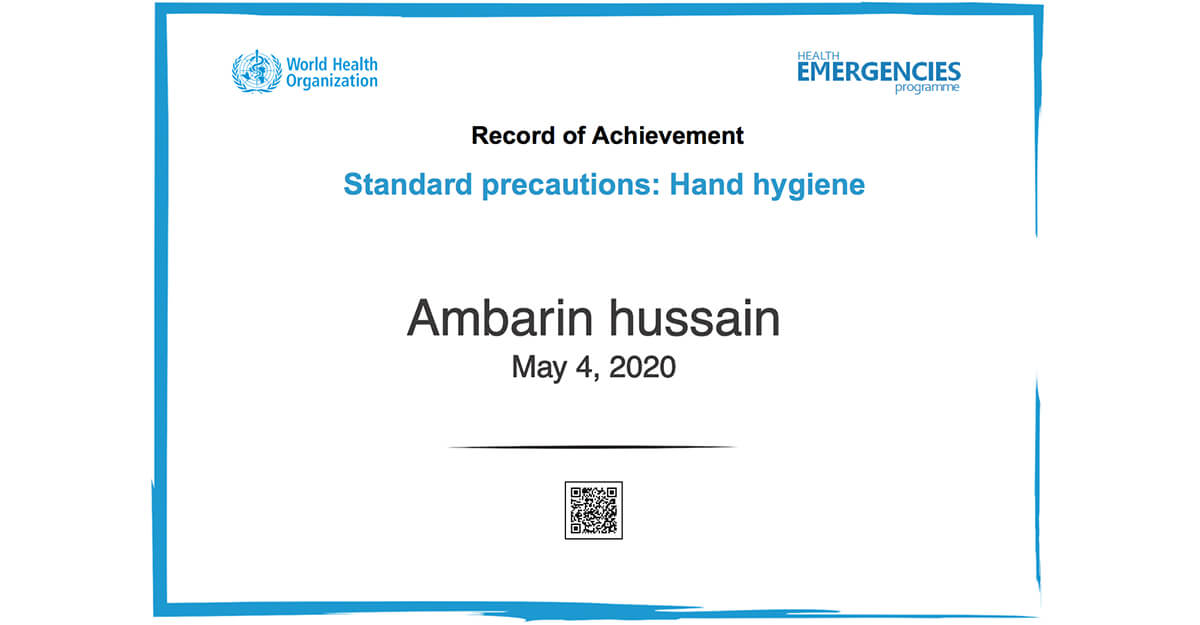 If you, just like us, actively follow lots of hair and beauty professionals on social media, you will most likely recognise the BARBICIDE® Certification Course. BARBICIDE® is a world-famous brand specialising in designing disinfectant solutions explicitly to meet the needs of cosmetologists. Cosmetologists are those that provide their clients with personal care services, which means that as we specialise in the hair industry, we fall into this category.
In taking the BARBICIDE® Certification Course, our clients are assured that all members of the Lacy Locks team have an in-depth understanding of thorough sanitation and disinfection practices. It also means that all of the procedures that we implement ahead of our reopening and thereafter meet the highest industry standards.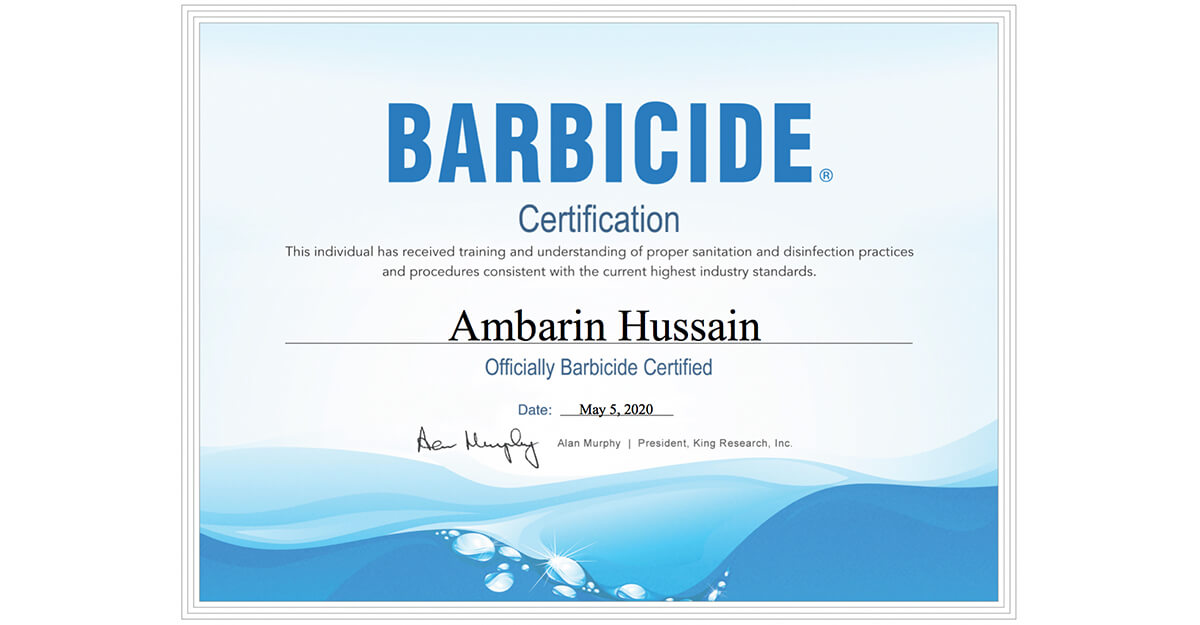 As The Guild is the biggest professional trade body for the beauty industry in the UK, we believed that it was imperative also to take their most recent course. The Guild has more knowledge with regards to the industry than any other body, which means that their COVID-19 Infection Prevention and Control Course would be guaranteed to provide our clients with an additional layer of protection.
The COVID-19 Infection Prevention and Control Course allowed us to run through a detailed checklist of all of the things that we need to consider before we are able to reopen, along with changes we must make to current processes. Just some of the topics covered included how to handle waste, personal protective equipment and how to reduce the coronavirus being brought into the salon. On completion of the course, we were also given a template so that we could create a strict Coronavirus (COVID-19) Infection Prevention and Control Policy for Lacy Locks.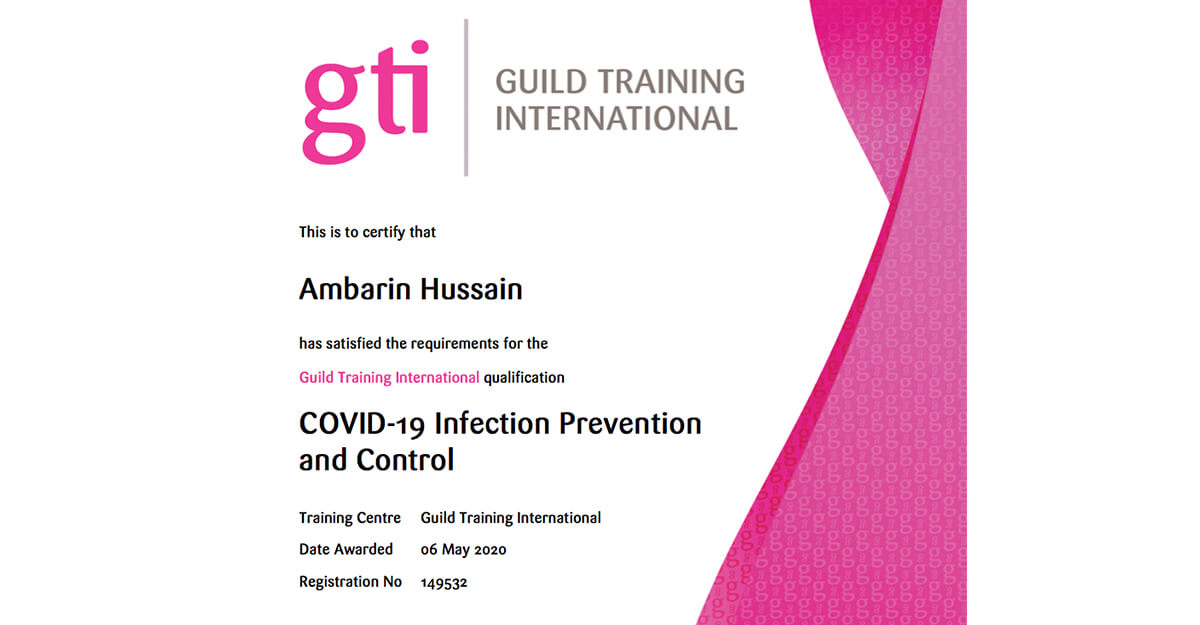 Working Together To Provide Luscious Locks
While we are really excited and keen to start transforming locks, health and safety are still at the forefront of our business. We wish to provide a service that clients can feel confident in, not just with their new hair but also with the safe service that they receive. If you would like to book in for hair extension services, then we are more than happy to put you on our waiting list and contact you as soon as Lacy Locks is able to reopen. We would like to say thank you to all our clients who have been extremely patient and understanding during this time, and we can't wait to see you again soon!