If 2020 and the start of 2021 have taught us anything, it's that walking around the house in our pj's with our hair up because it hasn't been washed in a week is one of the best feelings… until you look in the mirror and decide it's time to treat those locks to a freshen up. But have you ever wondered whether it's actually a good idea to leave your hair to fester in 5 days' worth of home workout sweat and afternoon nap dribble? While training your hair to last an extra day or two before washing can help to keep it well-nourished and avoid it drying out, leaving it for too long in between washes can also have a negative effect on your hair, especially when you have luscious hair extensions! So, girlies, how often should you wash your hair?
Want To Find Out More Girlie Secrets?
Subscribe for hair care and styling tips!
How Often Should You Wash Your Hair? A Lacy Locks Guide
When working from home, it can be hard to keep the same routine as you would when heading into the office every day. However, when it comes to our gorgeous hair, a routine can be crucial! It is important to make sure that you find the perfect balance between allowing your hair to do its thing and getting rid of all that grease. But is there really such thing as washing your hair too often or too little?
Having provided hair extensions in Milton Keynes and the surrounding areas for many years, one of the most common questions that our clients ask is how often they should wash their hair with extensions in. While everyone is different, there are a few rules that us girls need to keep to in order to maintain those stunning extensions. So, as your hair gurus, it's our responsibility to give you all the answers you have been looking for!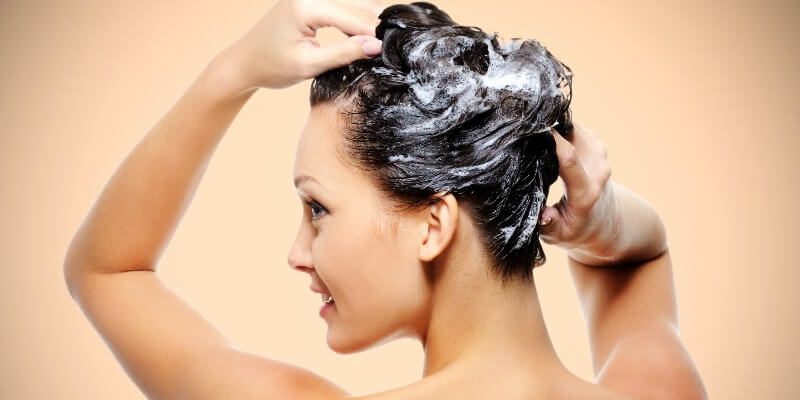 The first step to finding out how often you need to wash your barnet and what shampoos are best for achieving flawless results, is knowing what might be influencing your hair to get greasy out of nowhere. All us girls are unique, meaning that we all have different 'trigger points' that make our hair give us those slick back vibes when we didn't ask for them. But 'what could be causing greasy hair?' we hear you ask – the answer is pretty simple:
Oil – Everyone gets it, but no one wants it – typical! However, some of us may experience this more than others, and if you find that your face is particularly oily, then this is likely to cause the same effect on your hair. Usually, this will affect those in their late teens, 20s and even 30s, and is one of the most common causes of greasy hair.
Hair Type – If you have straight or thin hair, then you may find that your hair needs to be washed more than those with thick hair. This is because the hair will be a lot easier to coat in oil; therefore, making it look greasy quicker.
Diet – We know, it's sad that you can't sit in front of the TV watching Friends with a box of doughnuts without feeling the wrath. To make things worse, all those fatty foods that taste so good can also be damaging to your hair. Along with malnourished hair strands, your scalp will appear a lot greasier than usual, and you may need to wash hair a lot more regularly. As painful as it may be, you might want to try out some of the foods on Good Housekeeping, perfect for promoting healthy hair.
Products Build Up – When styling your hair, you think of the damage it's doing to the ends, right? Well, do you ever think about how it could be affecting your scalp? The more styling products you put in your hair, the more it starts to build up at the top, causing it to feel irritated and look greasy.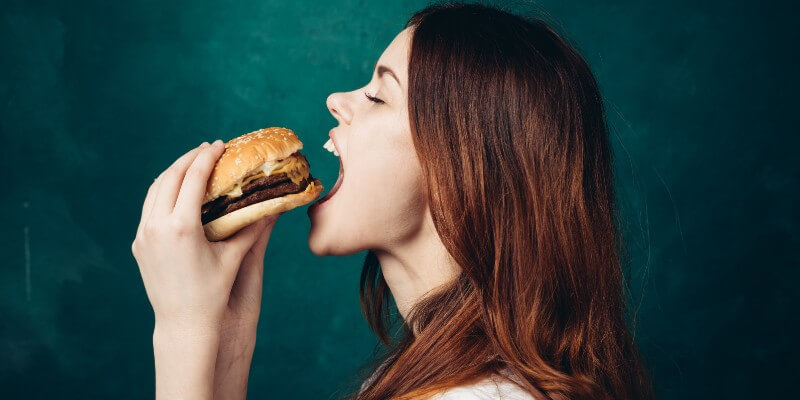 The number of times you wash your hair in a week will depend on many factors, such as whether you have greasy hair or dry hair. For this reason, it can be hard to answer the question, 'how often should I wash my hair in a week?' for everyone, as you may find that washing your hair slightly more frequently or less frequent benefits you best. Having said this, it is recommended to wash your hair no more than 3 times a week. The reason for this is that washing your hair too much can take out the nutrients and cause your hair to become dry, but washing your hair too little can cause bacteria that can lead to various illnesses. Below you can find further information about whether you are washing your hair too much!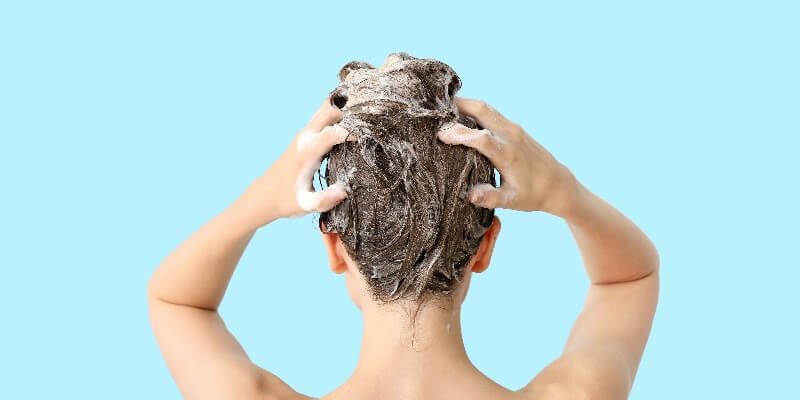 So, now we have covered the basics on why your hair is getting greasy, what about you girlies channelling a bit of Elsa and making your own snow? Dandruff can be just as irritating and kinda gross as hair caked in oil, but it's something we all experience from time to time. The most common reason that dandruff forms is because you've gone to the opposite end of the chart and are over-washing your hair! If you wash your hair before it gets greasy enough to warrant it, then your scalp doesn't have enough time to nourish the hair and your skin, causing it to become dry and flake off. Some other causes of dandruff include:
Chemicals In Shampoo – Shampoos are designed to strip your hair of oil and dirt, hence why it looks so fresh and shiny after a blow-dry! This means that it can dry out your skin when done too often.
Sensitive Skin – For those that are prone to dry skin, then you may find that dandruff is a common occurrence. If this is causing a problem, then you may need to change your shampoo to one that is less invasive or speak to your doctor.
Stress – Whether work is getting you down or you're not too sure what's put you in a mood, stress is a big cause of dandruff. Not only this, but stress can also cause hair loss known as Telogen Effluvium.
Diet – So, it turns out that eating a load of doughnuts on the sofa isn't the only bad diet that can have an effect on your hair. Annoyingly, not enough protein can also have an impact on how your scalp reacts.
To avoid the dreaded dandruff, you should aim to wash your hair every 2-3 days, depending on how greasy it gets. This will keep it nice and clean without irritating the scalp, allowing it to nourish your hair with natural oils.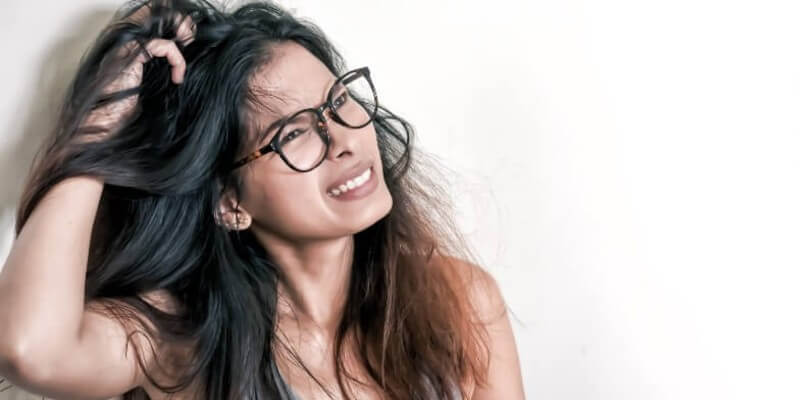 Have you ever wondered whether you need to condition every time you wash your hair, and if not, how often should you condition your hair? Well, you should be conditioning your hair every time you wash it to ensure that the hair can benefit from oils and nutrients. However, you should only be placing the conditioner at the ends of your hair for two reasons; the first being that it can cause the roots of your hair to become greasy, putting you right back at square one, and the second is that if you have hair extensions, it can cause the bonds to slip down the hair.
We recommend using a good quality conditioner for your hair, and instead of going for the classic £1.50 own-brand option that can leave your hair dry, spend a little more on high-quality brands designed to offer silky smooth locks. As well as your every day hair wash conditioner, be sure to pick yourself up a deep conditioner or hair mask to use once a week or at least every other week. Olaplex is one of the best conditioners you can use, especially if you have had your hair dyed by our hairdressers. This is because we place Olaplex into your hair dye, and Olaplex works best when using all stages. Remember to only place the deep conditioner on the ends of your hair!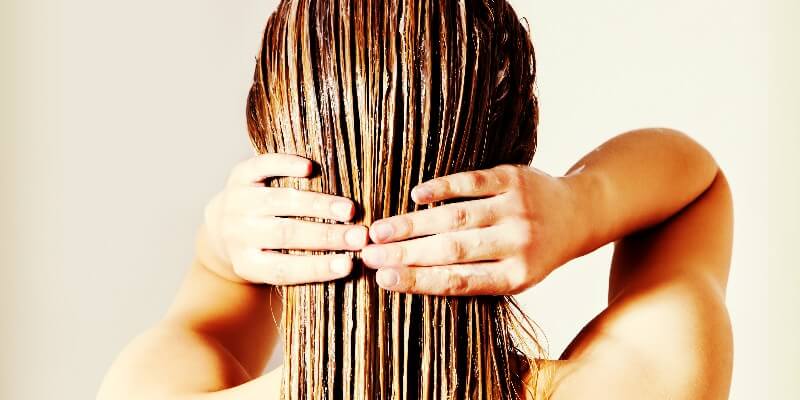 We think you can all agree when we say that dry shampoo is a working girls best friend! It gives you that extra volume by taking away grease for fresh-looking hair, even though it's gone way past hair wash day. Dry shampoo is a great alternative to washing your hair; it takes seconds to spritz into your locks and can help you to train your hair to last that extra day. However, have you ever thought about how dry shampoo can have a negative effect on your beautiful hair? Well, much like not washing your hands, by not washing your hair, you are leaving tons of bacteria to fester, which can lead to further health issues.
It's more than ok to add some dry shampoo to your hair, as long as it has a lightweight solution, but be careful not to add too much or to use it too often. You will also want to make sure that you spray it onto the scalp about 30 cm away, as this will stop too much product collating in one area. The reason you don't want all the dry shampoo in one location is because it can cause the scalp to become dry, leaving you with those snowflakes on your shoulder.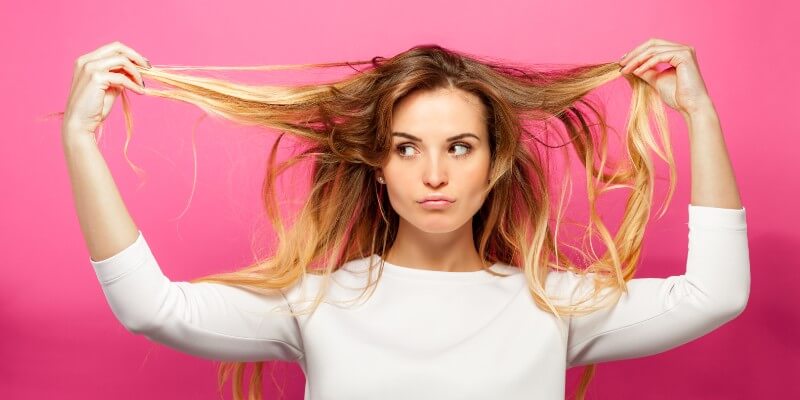 Is your hair dry, damaged, curly, straight, thick, thin or just damn wild? Well, it's important to spend time studying your hair to find out what type it is, as this can have an impact on the kind of shampoo that you use. There are tons of shampoos and different brands for you to choose from, but what might work for everyone else may not work for you. Marie Claire has put together a really handy article on the best shampoos for different hair types, so we would highly recommend making a cuppa and having a read!
As a leading salon with professional and highly skilled hairdressers in Milton Keynes providing a range of hair extensions solutions, we know that the type of extension you opt for will also impact the shampoo that you use. It is important to make sure that you grab yourself a selection of products to help protect those luscious locks, because the better you protect them, the longer they will last! For a helpful guide on how to choose the perfect shampoo and conditioner for your hair extensions, you definitely want to take a look at Regal Envy's blog!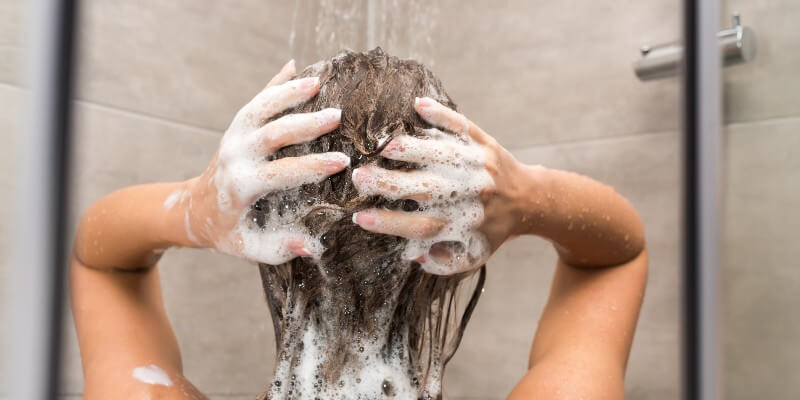 Looking to master the art of hair washing? Didn't realise there was such a thing? Either way, it's probably about time you treated your hair to a proper wash and not a 20-second rinse with a harsh shampoo. Believe it or not, but the way that you wash your hair can have an impact on how it looks and feels, and it's pretty easy to get the hang of if we say so ourselves.
All you need to do is make sure that the temperature of your shower isn't too hot, as this can scorch the hair and leave the pores open, leading it to create split ends. Washing your hair in cool water is also more likely to leave the hair looking silky smooth. This is because heat can cause your hair to become frizzy, and you don't want to end up looking like you've been electrocuted, right? Due to shampoo stripping your hair of all that natural oil, it's important to make sure that you add a few drops of oil to the ends of your hair extensions to give them a boost of nutrients.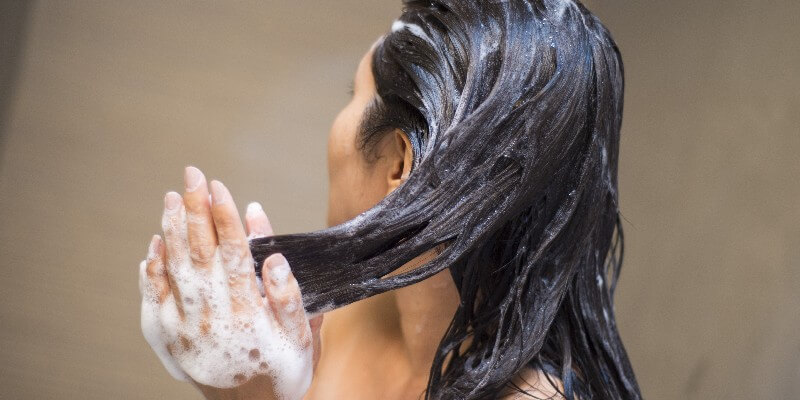 Now that we have covered pretty much everything you need to know about shampooing, it's time to discuss products. There are so many products out there it can be a little overwhelming, right girls? But don't you worry, we have pieced together some of the best shampoos for different hair types to give you a helping hand when heading over to Superdrug: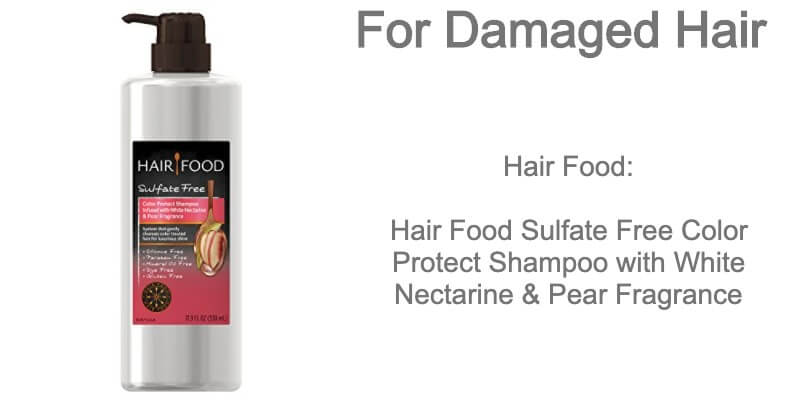 Where can I find it? – Storkz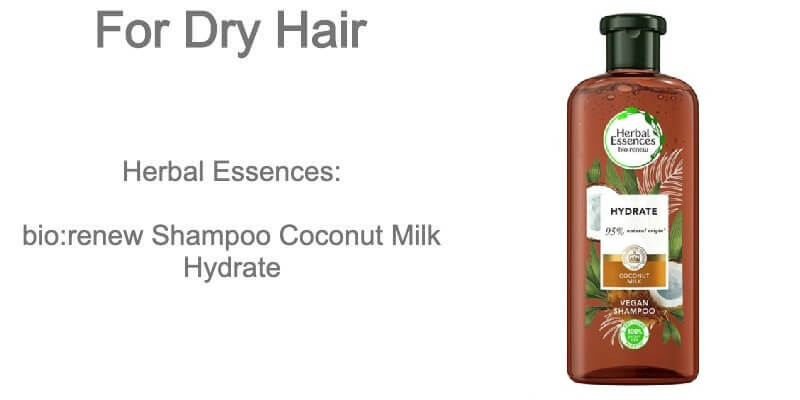 Where can I find it? – Boots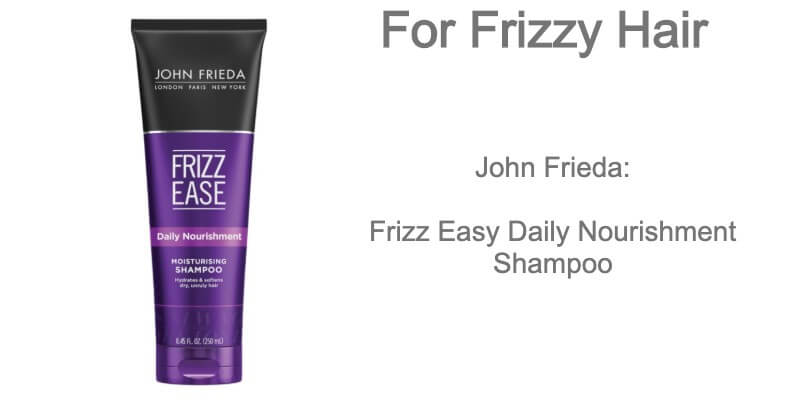 Where can I find it? – iHerb
Is It Time To Wash Yet?
Before stepping into the shower for your next concert, step backstage and think about whether your hair needs a little TLC, or could it do with a few more days before washing? If your hair is stuck to your scalp, then it may be time to treat yourself to a good old hair wash and hair mask! If you have hair extensions, then it is important to wash your hair before it gets too greasy, as greasy hair can cause the bonds to slip from the roots. If you have any questions about hair extensions and how to care for them or would like to have your own set of luscious locks, then why not contact the team at our hair salon in Milton Keynes?
Book In To Tranform Your Hair!
From colouring to hair extensions, we can create your dream look.