Now that you have your new luscious locks, it's time to talk aftercare. As your Lacy Locks hair extensions are 100% human hair, it means that they take just as much love and care as your natural locks. While this does mean that you need to take a little bit of time out of your day to ensure your hair care routine is perfect, it does mean that you can continue with your everyday styling and washing without having to worry about treating your extensions differently. Good quality hair extensions can last up to 9 months, depending on the type of extensions you have and how well you care for them. All you need are quick maintenance appointments every 6-8 weeks to ensure that they look as good as new. However, without the proper care, you could find that the extensions being to slip, get tangled at the bonds or damaged at the ends. So, to make sure that you girlies are looking like the queens that you are no matter how long it is until your next maintenance appointment, here is our advice for hair extensions aftercare.
A Lacy Locks Guide To Hair Extensions Aftercare
As your hair gurus and having gifted you with luscious hair extensions in Milton Keynes for many years, we thought it was only right for us to give you some tips to make sure that your extensions look as good as knew, even at the end of their lifespan. Everything from the way you wash your hair to the way you style it will have an impact on the condition of your extensions, making it wise to design a hair routine that does more than make your hair smell insane. Whether you're new to the hair extensions world or haven't quite mastered the art of styling your new locks, then here is everything you need to know to keep them in tip-top condition: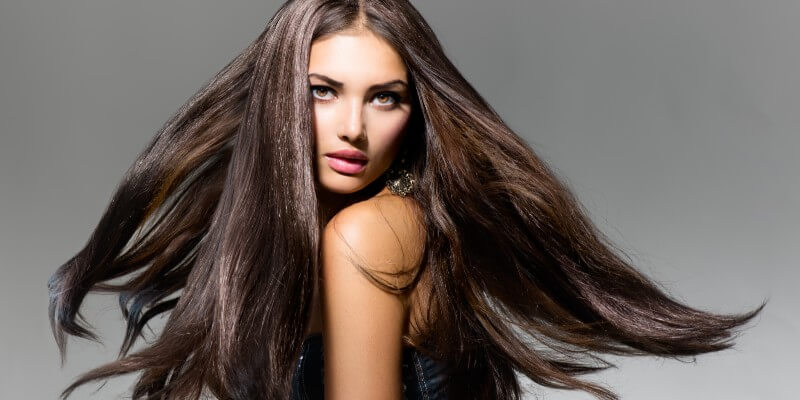 We all know that it has to be done, but bringing ourselves to wash our hair on a Monday morning is more torture than pleasure. But did you know that the way you wash your hair and the products you use will have a big impact on how your extensions feel and look? Well, shampoo is a product that helps to clean and cleanse your hair and scalp of all that nasty bacteria, excess oil and product build-up. However, this means that there are lots of strong and damaging chemicals inside many shampoo products that could be causing more harm than good. When looking for shampoos, always try and opt for those that do not have sulphate, which is a harsh chemical that can cause your scalp the become dry and flaky. If you're not sure what shampoos to use for your hair, then take a look at Good Housekeeping and give some of 2020's best shampoos a go!
Along with your new shampoo, you should also master your washing technique – yes, there is a technique to washing your hair. Luckily, it's pretty simple to get the hang of as all you need to do is massage your scalp. You will first need to make sure that you wash your hair upright as washing your extensions upside down can tangle them. Use your fingertips to get between the attachment areas and gently put pressure on your scalp, rubbing in circles and moving from your forehead round to your neck. By doing this, you can remove dead skin and dirt build-up for your scalp, which will help your natural hair to grow and makes your hair feel lighter. Unless you have managed to get last night's dinner in your hair, try to avoid over-shampooing the ends of your hair, as this can dry it out, leaving the hair to feel brittle and frizzy. But if you do need to give them a thorough wash, then gently smooth the shampoo down the hair extensions to avoid pulling them out.
Many believe that washing your hair more often means cleaner hair, but this can be damaging to your extensions. You will need to train your hair to last a little longer if you currently wash it every other day, and we recommend washing your extensions around 1-2 times a week.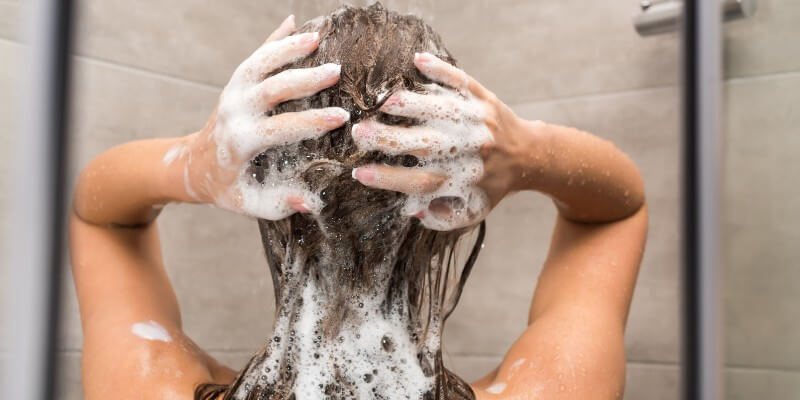 Unlike shampooing your hair, conditioner is designed to nourish and replenish the hair to keep it healthy and looking shiny. However, instead of applying conditioner to the roots of your hair, you should only lather the ends of your extensions with conditioner. This is particularly the case if you have nano or micro ring extensions, as the conditioner could end up causing the rings to slip down the hair – and we don't want that to happen! Whether you are applying your every hair wash conditioner or a deep conditioning hair mask, apply the product from the bottom of your ears down to the ends of your extensions.
Conditioner is a great way to keep your hair looking and feeling good, while also adding that extra bit of shine, and of course, the luscious smell! You can apply different forms of conditioner to your hair, from hair masks to leave in conditions. There are conditioners with a range of oils in them to nourish your hair such as Moroccan and argan oil. You can find the best hair conditioner based on your hair types and needs on Cosmopolitan.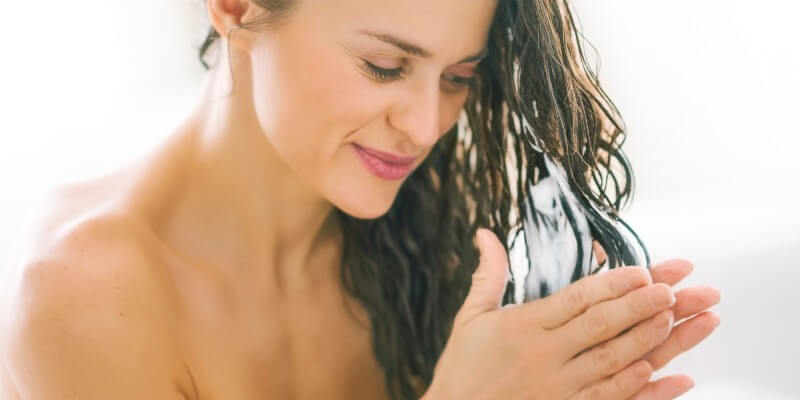 It's easy enough to get out of the shower and be tempted to tip your head upside down and rub your towel on your head to dry those locks, but PLEASE do not do this! It can significantly damage your hair, so you need to take a little more care when drying. When the hair is damp, apply some Regal Envy argan oil and then dry the extensions attachment area first using the cool setting on your hairdryer – never use the hot settings as this will melt the adhesive over time. Once the attachment area is dry, begin sectioning off the hair and dry using a round vent brush pointing the dryer at the floor. The hair extensions can be left to dry naturally as well, but avoid doing this before bed!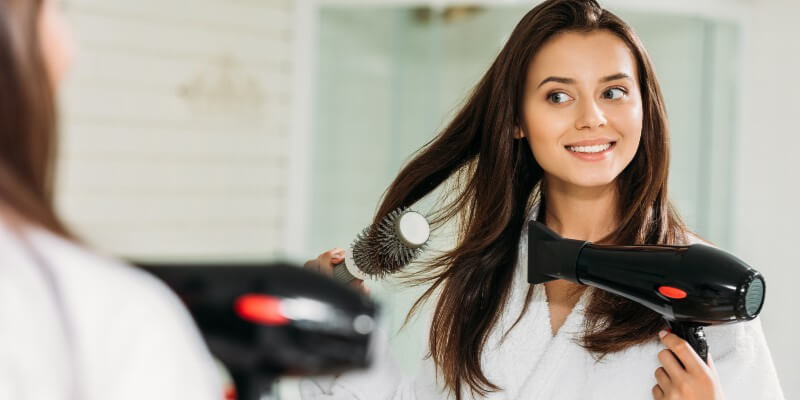 Brushing is one of the most important things when it comes to your hair, as it removes tangles and keeps those locks looking clean and healthy. Without brushing your hair, it is likely that the top of your hair will start to wrap around the rings or wefts of your extensions, which can ruin their lifespan and make it incredibly hard to remove the extensions. To ensure that this does not happen, you will first need to make sure that you have a trusty hairbrush designed for extensions – we recommend the Regal Envy tangle teaser. A tangle teaser is best for brushing your hair as it gently removes tangles without pulling on the hair, meaning that it is less likely to pull out the hair extensions. Begin by brushing the bottom of your hair and then working your way to the top. When you get to the top, run your fingers between the rings to make sure that the hair is not wrapped around them. If you have just washed your hair, then we would advise using a wide-tooth comb to brush out those extensions.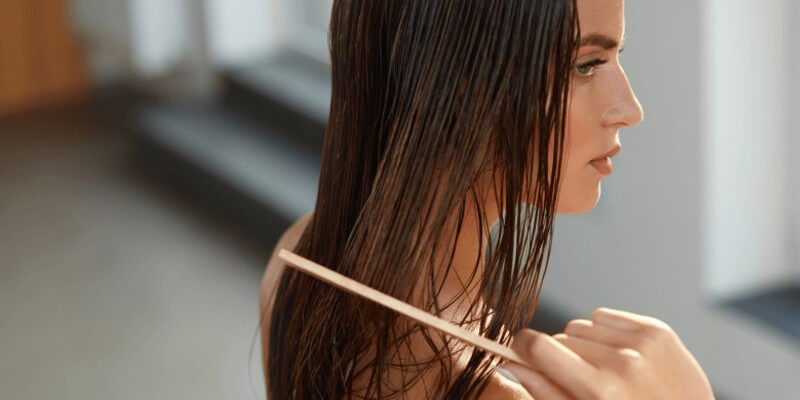 You've probably been told multiple times, but have never really taken the time to head out and purchase some, but heat protector is a girl's best friend. If you style your hair with heated tools, whether that's a hairdryer or curling wand, you should always apply a heat protector to the hair. Heat protector acts as a layer between the hair follicle and the heat being applied, minimising the damage caused to your luscious locks. If you have the strength to do so, then we would advise trying out some overnight hairstyles or updos that don't require you to use heat, as this can help to give your hair a break.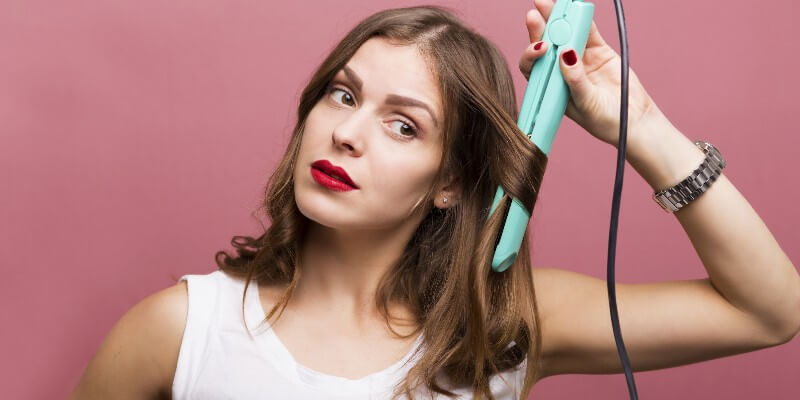 Keep Your Locks Maintained
Your hair can give you a lot of your confidence, so it's important to make sure that you keep them in good condition so that you can look and feel glamourous. Keeping up with maintenance and following our aftercare advice can help you to nourish your locks and protect them ready for your next appointment. If you do not have hair extensions but have always wanted to give them a go, then please feel free to speak to our team about our micro ring hair extensions in Luton and our tape hair extensions in Milton Keynes.